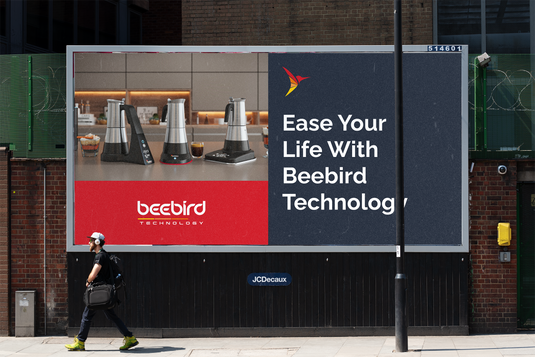 Inspire, Design, Create
As Beebird Technology, we adopt customer satisfaction as a basic principle and use the power of technology and innovation to achieve this goal. The products and services we offer are carefully designed and developed and aim to make the daily life of our valued customers easier and more enjoyable.
One of Beebird Technology's prominent products is Beebird Coffee Machines, designed to brew the world's most delicious coffee. These machines are the product of 3 years of meticulous R&D work. Our coffee machines offer a perfect coffee experience for coffee lovers. They have the capacity to brew coffee at the best temperature and for the best time, under ideal pressure. In addition, you can easily manage all Beebird Technology products from a single platform with Beebird Home, which can be accessed from mobile phones. Superapp guides you every step and allows you to control your Beebird products remotely.
Beebird Home makes your kitchen experience even more special by offering dozens of video recipes. Whether it's coffee, special meals or healthy snacks, you can easily cook these recipes using your Beebird products with Superapp. Additionally, Beebird's smart kitchen scale allows you to easily weigh your food and learn thousands of nutritional values.
Beebird Aifryer is another of our products that aims to cook your meals perfectly. This device is designed to ensure healthy cooking of meats and vegetables and can be controlled from your mobile phones. So, preparing healthy meals is just a tap away.
Reflecting our commitment to health, our portfolio of digital health products includes glucometers, blood pressure monitors and body scales. These products offer the ability to measure, track and store your health interests. It also gives you the opportunity to check your past health records and submit them to experts.
Corporately, our company shares are traded in the Central Registry Agency, which indicates a transparent and reliable financial structure. As Beebird Technology, we aim to make your life more fluid, safe and enjoyable by combining technology leadership and customer satisfaction. We invite you to discover our products and get more information. We look forward to sharing our commitment to our company's business principles and products and welcoming you to our family.
Where innovation meets the real world.
Experience the future of technology with our innovative products designed to improve your daily life.